For our next installment in our series on becoming a bartender, we're looking at some essential bartending tools.
Depending on the nature of your employment – for example, if you're a mobile bartender, work part-time in a shared space or run your own business – you may need to build your own bartender kit. A bartender kit is a collection of tools essential to getting the job done. Below, we explore ten of the most useful tools for your bartender kit.
---
1. Jigger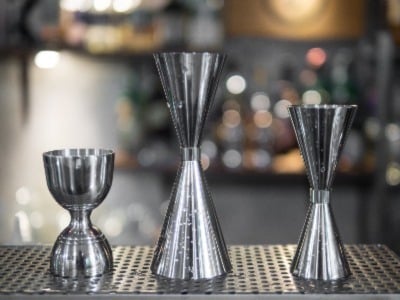 A jigger is a two-sided measuring cup used to portion shots for cocktails. Many jiggers will have markings on the inside or outside of either cup to indicate different volume measurements. A standard jigger usually measures 1.5 oz on one side, which is a standard unit of alcohol.
---
2. Citrus Press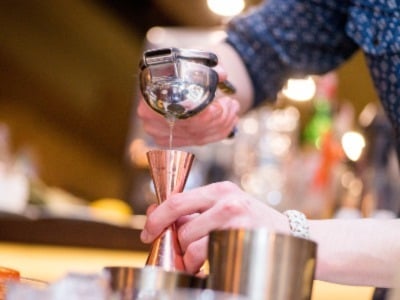 The best cocktails are made with the freshest ingredients, including fresh juice. A citrus press is handheld and made up of two sides — one to place the citrus into, and the other to fold and squeeze on top to extract the juice. Having a citrus press on hand will allow you to freshly squeeze lemons and limes with ease. Its design is typically slimmer than a countertop juicer so it'll easily fit into your kit.
---
3. Bottle Opener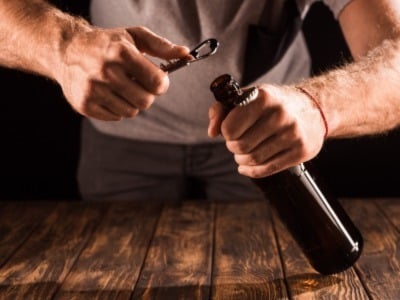 We're ensuring you have the basics covered with our #3 and #4 entries on this list. Number three is a bottle opener, a handy tool for quickly and easily opening beer bottles. Many are ergonomically shaped so you don't hurt your wrist or hand during your busiest times. A must-have in any bartender kit.
---
4. Wine Opener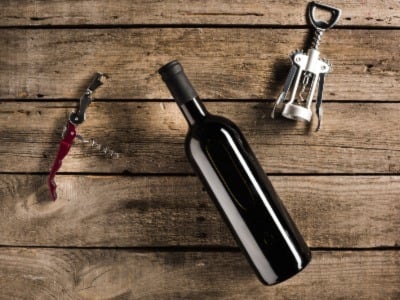 Number four on our list is the equally important wine opener. Whether you opt for a key or wing corkscrew, a lever style or a fancier (and often costlier) electric opener, you'll be able to uncork bottles of wine with ease.
---
5. Boston Shaker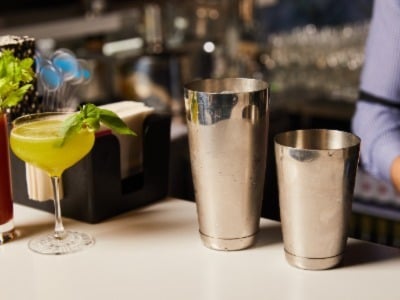 There are three types of shakers but only one comes out on top for its versatility and overall appeal to bartenders: the Boston shaker. This style of shaker is made up of two metal tins, and sometimes you can find a version that has one glass and one metal tin. To seal the shaker, simply fit the two rims inside of each other. You can also stack them to pour multiple drinks at once.
The other two types of shakers are the Cobbler, which consists of a metal tin, a built-in strainer, and a metal cap (common for martinis), and the Parisian or French shaker, that is similar to the Boston in that it only has two parts, but boasts a curvier shape and one side more tapered than the other. It is much harder to find.
---
6. Bar Spoon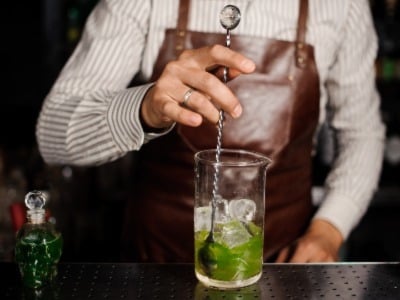 Used for cocktails that don't require shaking, the bar spoon is a long handled spoon ideal for mixing and layering spirits. The handle is thin and twisted to aid in the flow of the stirring and ensure a continuous and smooth motion. Using a spoon rather than a shaker upholds the delicate flavors of some distilled spirits.
---
7. Hawthorne Strainer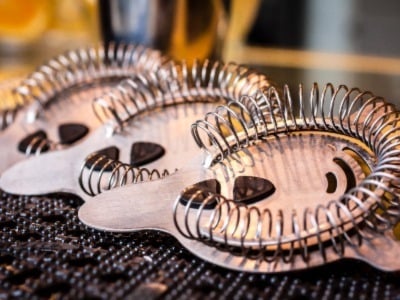 There are three different types of strainers: the Hawthorne strainer, the Julep strainer and the fine mesh strainer. Making the top of our list of essentials is the Hawthorne strainer. This strainer's versatile fit makes it the most popular and commonly used, since it works with a Boston shaker and glasses of different sizes. It has a large metal coil, ideal for stopping ice and pulp, and when it's time to wash it, the coil can be removed for easy clean-up.
The Julep strainer is smaller and strains more slowly by comparison. It's shaped like a large spoon, and easier to clean. The fine mesh strainer finishes off a cocktail and is often used after one of the other two types, to double-strain and ensure a drink's clarity.
---
8. Spirit Pourer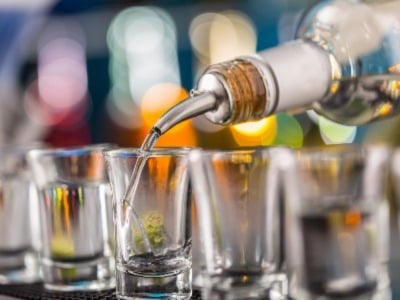 A spirit pourer can be affixed to any bottle to allow for a steady, controlled pour. They are extremely useful to prevent over-pouring, reduce spillage, and allow you to prepare drinks with both accuracy and speed.
---
9. Knife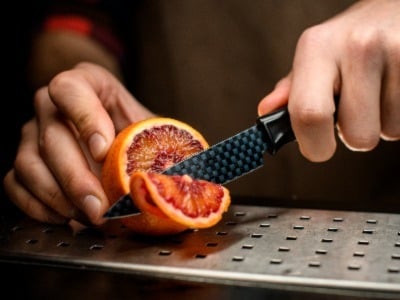 While there are lots of different options that allow you to mix or shake a cocktail, there's only one tool that will allow you to quickly and easily cut and prep garnishes like lemons and limes – a knife. For many bartenders, something the size of a paring knife will get the job done, and its smaller profile makes for an easy fit in your bartender kit.
---
10. Muddler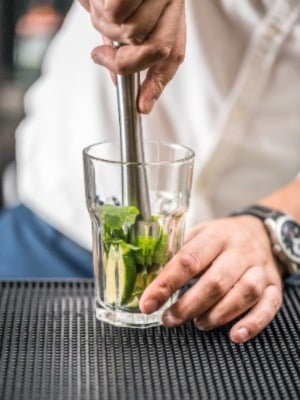 Some cocktail recipes require ingredients to be pressed or muddled to release their flavor. Think about the fresh mint in a Mojito or Mint Julep. Or the orange rind complementing the bourbon in an Old Fashioned. A muddler is a long tool, similar to a pestle, that grinds and presses ingredients like herbs and fruit to infuse their essences into the cocktail.
---
Building your bartender kit with these ten tools will ensure your bases are covered for a wide variety of drinks and techniques. Be sure to check out the rest of our series on bartending, and for more information on alcohol server training online, visit our course page by clicking the link below.